Zampach railway bridge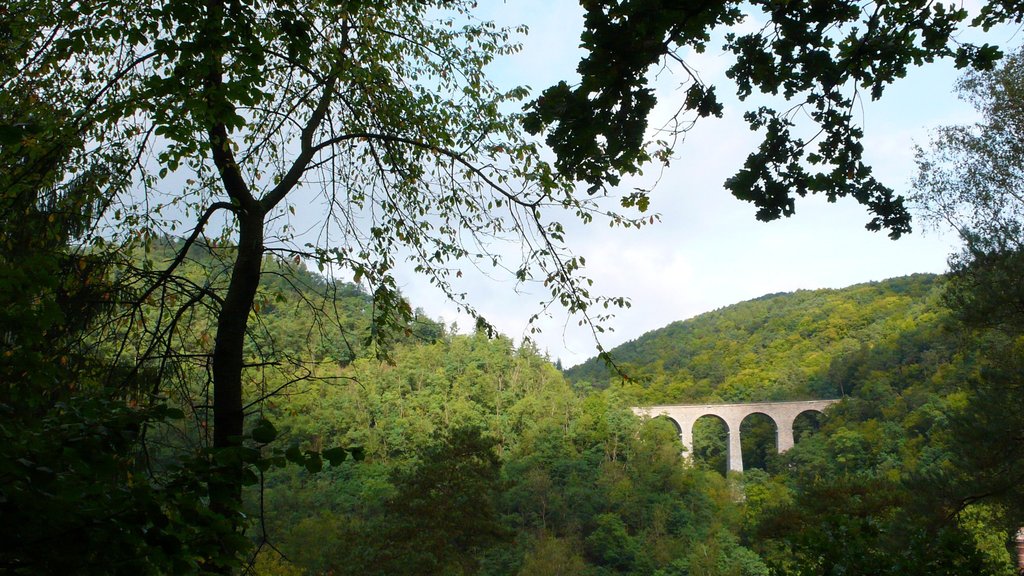 Zampach railway bridge has a technically unique contraction. The bridge is 42 m high and 110 m long. It is the highest stone bridge in Central Europe. It is possible to climb on its top and the view down from the middle of the bridge is breathtaking.  You will get chance to cross this bridge while travelling by train. Our favourite restaurant where we stop for lunch during canoeing is close by. Under the bridge is also a path for cycling and several old gold-mining shafts are next to it.
Located 11 km from Tynec nad Sazavou.