The region of the River Sazava is located just 30 kilometres south of Prague. Foreigner visitors are often surprised with how much natural beauty is hidden in the nearest surrounding of the capital city. Czech people know this region under the name Posazavi (in translation "place around the River Sazava") as a symbol of health and preserved nature. It is the place where Czech people traditionally come to spend their weekends and vacations.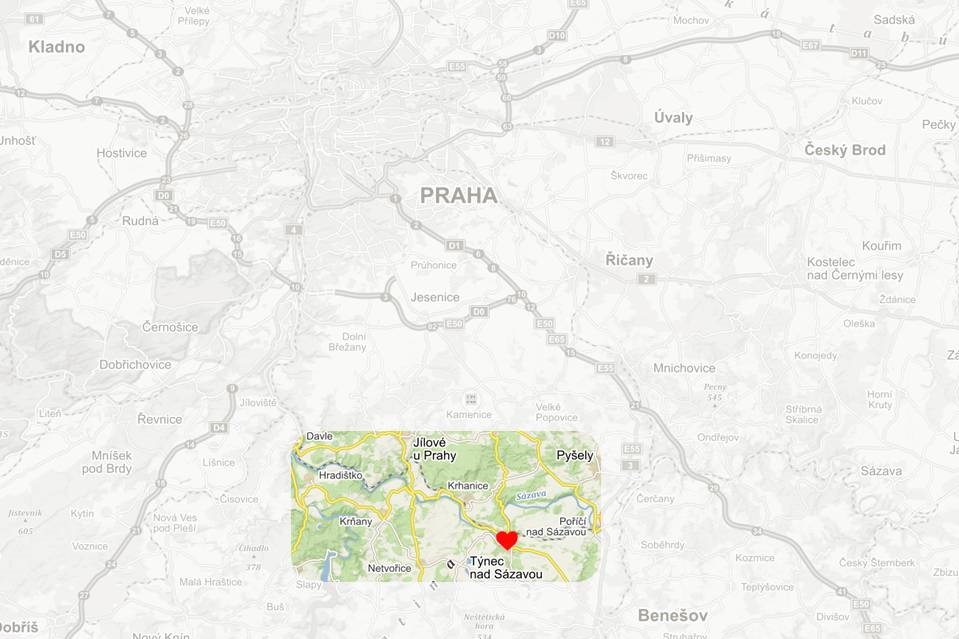 Romantic history of the region – tramping
Tramping is a movement inspired by Scouting and Wild West with a long tradition in Bohemia. Visitors to Posazavi come across hundreds of small cabins often built on sharp cliffs overlooking the valley of the River Sazava. In many cases, the cabins were built during the communism era by tramps. Tramps were visiting this region to live their "American dream" on the imaginary Klondike River. By this way they could partly compensate the lack of freedom in the communist Czechoslovakia at that time. Local wild nature provided them with the right place far from secret police. Inspiration by Wild West is very obvious in design and decorations of the cabins.
The River Sazava was also the place where gold was extracted, nowadays, you can visit several gold mines and a museum of gold mining. In the museum visitors have the opportunity to extract some gold grains themselves by gold panning. No surprise that the railroad which goes around the river is named symbolically Posazavsky Pacific.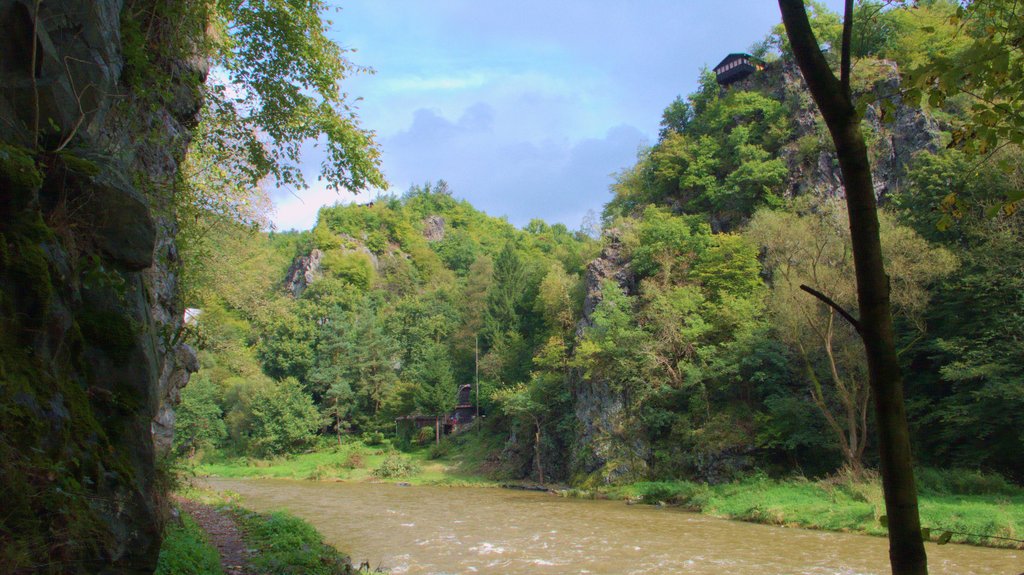 Many attractions in the closest surrounding of Prague
There are attractions on every corner – you can discover ruins of medieval castles hidden in the middle of woods, abandoned granite mines, fantastic view points, museums or mysterious gorges. Also the Konopiste Castle which was the favorite residence of Archduke Franz Ferdinand of Austria is nearby. When it comes to outdoor sports it is a paradise. You can paddle on the river, hike, or cycle in the vast forests. Steep hills are challenging even for the strongest ones, fortunately, you can avoid them if you aim for more easygoing experience. If you like you can even try rock-climbing on the 45 meters high majestic rock called Pikovicka jehla. After you feel satisfied with all the adventures just stop for a pint in one of the local pubs and feel the Czech culture first-hand.