Rock formation Pikovicka jehla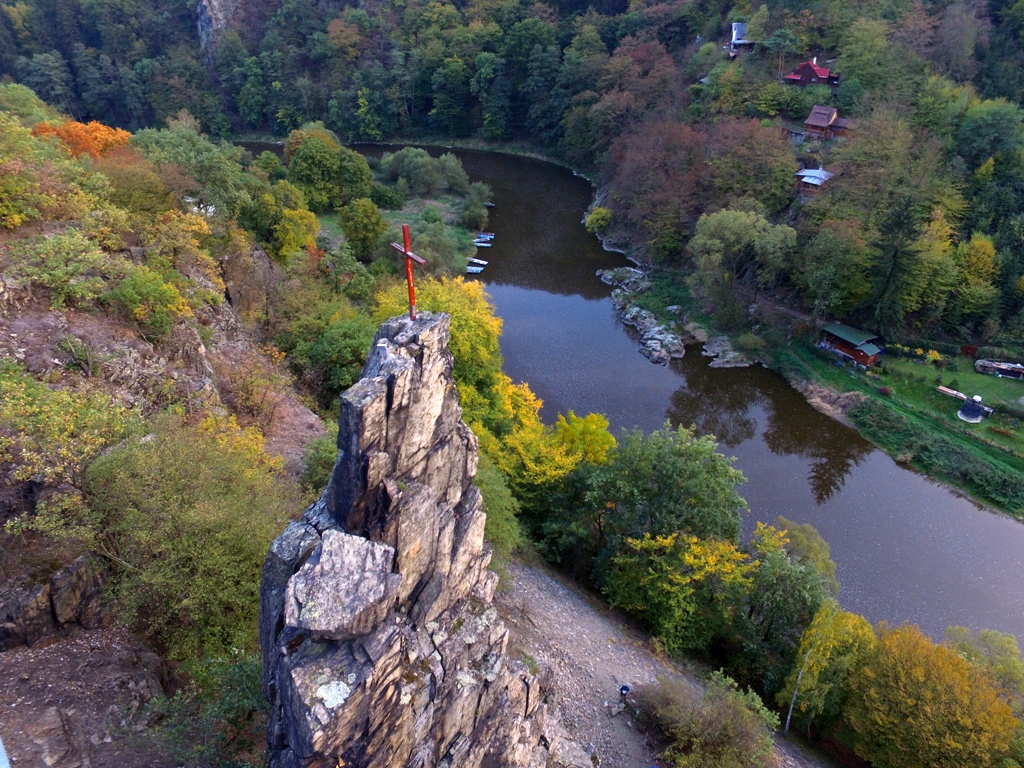 Impressive 45 m high rock tower is located at the end of the Sazava River close to village Pikovice. Regardless the rock appears to be high and dangerous it is a perfect fit for beginners who are new to rock-climbing. You will pass this rock formation while paddling on the river or when travelling by train.  The Czech word "Jehla" means in translation "a needle".
Located 16 km from Tynec nad Sazavou.