Paddleboarding (SUP) on the River Sazava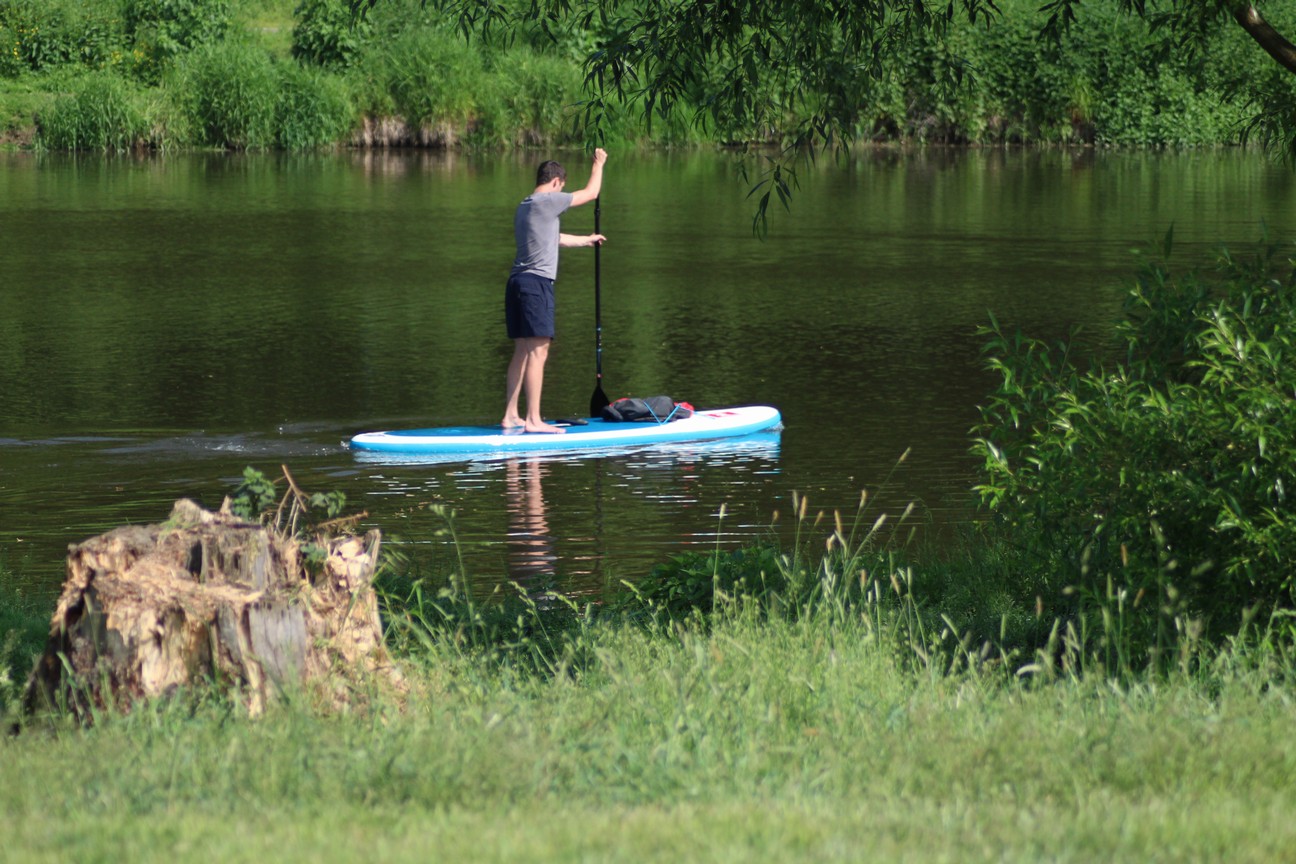 Paddleboarding is an activity you will fall in love with…
Paddleboarding (SUP – Stand Up Paddle) is quickly spreading and fun activity during which you stretch all your muscles and practise your balance.  
Your trip on the river starts in Porici nad Sazavou which is a small town located 30 minutes from Prague. There you and your guide inflate SUP boards and start to navigate on the river. You'll ride on a slowly flowing river with flat water which is suitable for first-time paddlers. During the trip you'll receive tips on how to steer the board in case you're new to the sport. You'll learn how to do effective strokes and not to lose stability. You'll get chance to try some advanced moves such as pivotal turns. In the middle of the trip you'll have an opportunity to have lunch in a typical Czech restaurant.
You also navigate under ruins of a medieval castle which was built on a hill next to the River – it provides another opportunity for a break and an extra experience.
After you finish navigating on the river we'll take a scenic train back to the starting point – from there you'll be taken by car to your hotel.
Prices from 70 EUR / person
(all included: guide, equipment rental, transportation)