Mountain biking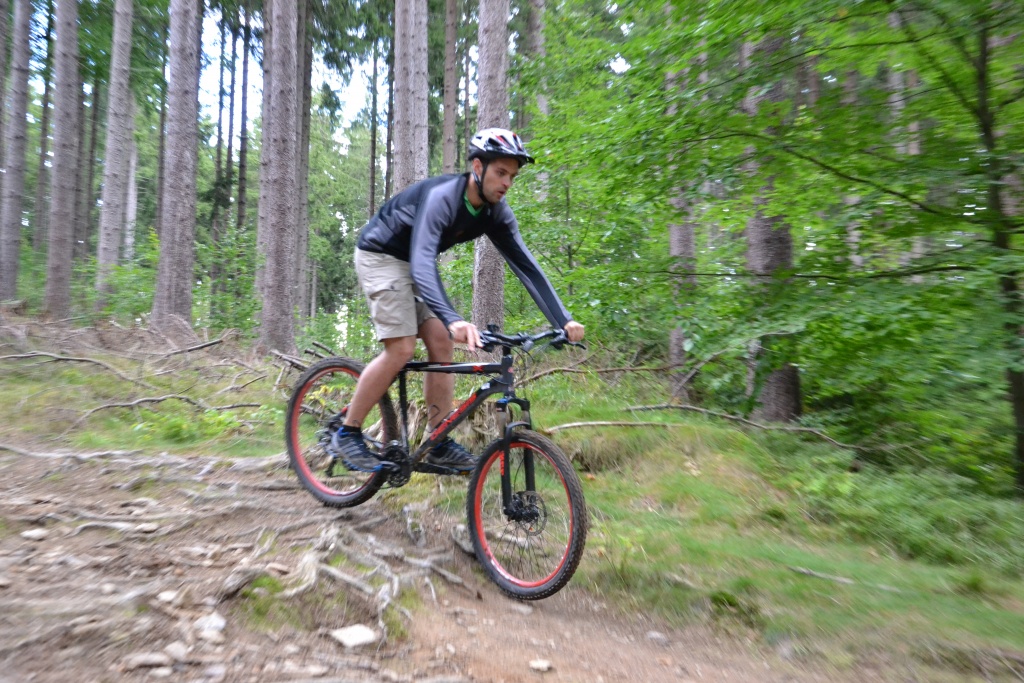 Posazavi offers some great terrains for mountain biking . Thanks to the Czech laws you can ride a bicycle nearly wherever you want – all woods are fully open to the public and they are full of great natural tracks that are just waiting to be discovered.
While mountain biking you find secrets places
On a bicycle you have the unique chance to visit places that you would otherwise miss. You can sign up for the trip all-year-round – even during colder months if you have enough suitable clothes. Mountain biking can be practised in a relaxed pace on decent tracks/roads, or it can be done as a more extreme version where it includes steep uphills /downhills and a lot of mud  and rocks. You will be provided with bicycles, helmets and possibly sporty backpacks. You need to bring suitable clothes that corresponds to the weather conditions of the selected day. 
Prices from 45 EUR / person
(all included: guide, equipment rental, transportation)