Castle Zboreny Kostelec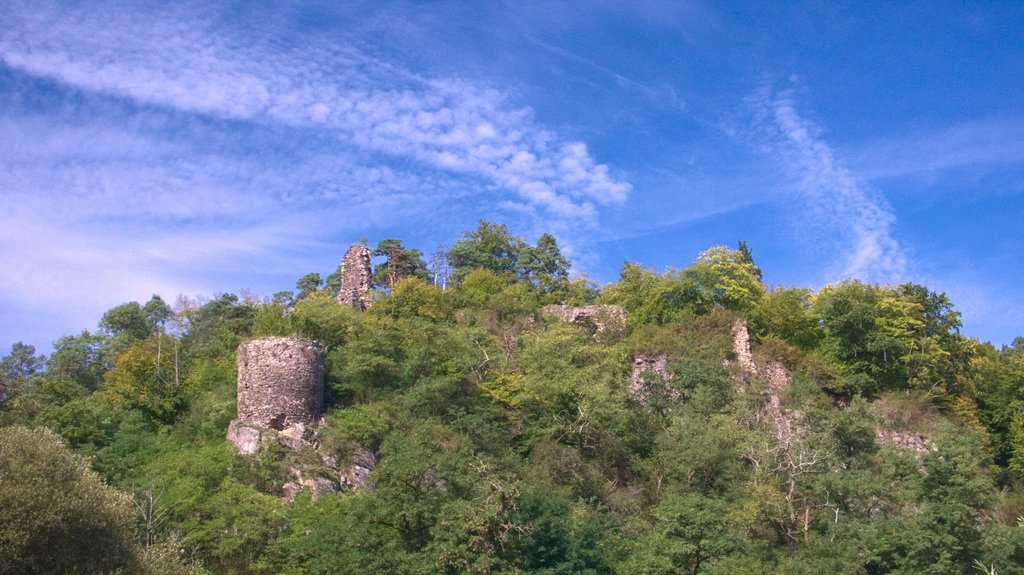 Just 3 km from our usual starting point in Tynec nad Sazavou are located ruins of a medieval Gothic castle Zboreny Kostelec. The castle was probably founded back in the 13th century. However, the first mention of the castle in the literature is dated from 1342. The castle was owned by marauding knights who were robbing caravans heading to Prague which caused its quick end. In 1467, the castle was destroyed by the king's army and since then nobody rebuilt it.
Still, the ruins attracted many visitors throughout the centuries.  Famous check poet Karel Hynek Macha was coming here for inspiration and the beautiful view. During summer nights people set up  bonfires inbetween the old castle walls, play guitar and sleep under the stars.
Zboreny Kostelec is easy to combine with many activities
The castle was erected on a rock overlooking the River Sazava and the road to Prague. The castle is fully open to public and certainly worth a visit. View from its top is unforgettable. It is a good idea to stop by while cycling, hiking, paddleboarding or canoeing. Moreover, the rock under the castle is suitable for rock-climbing. The river can be crossed here thanks to a newly built bridge.