Canoeing on the River Sazava (6.5 km)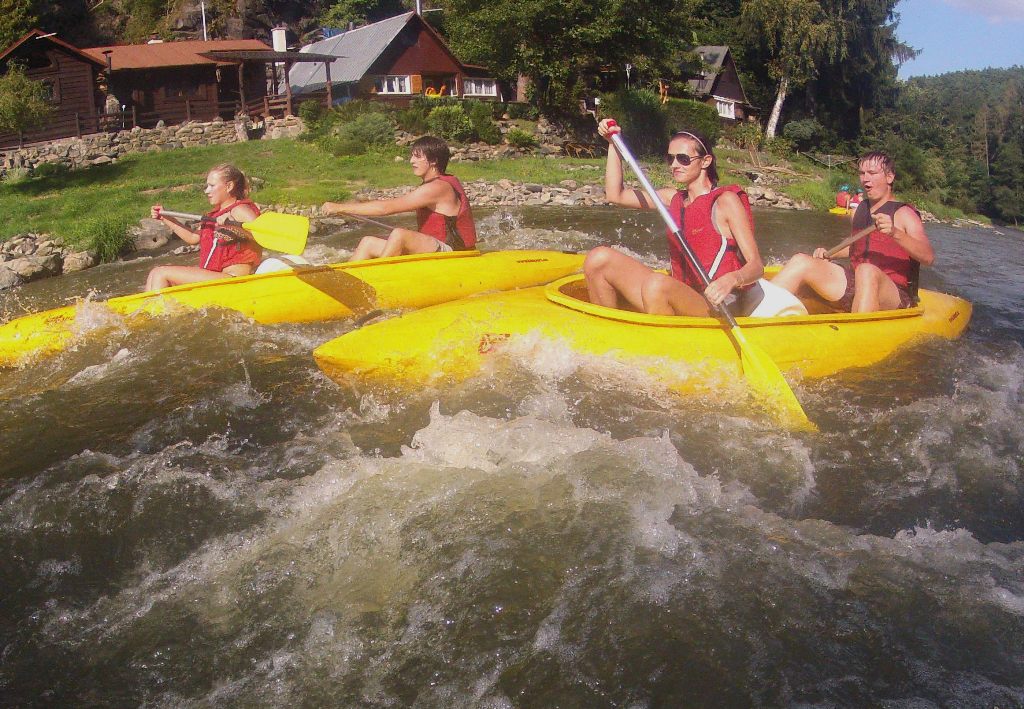 Canoeing on the most beautiful part of the River Sazava…
During the canoeing trip, we'll be discovering beautiful nature around the River Sazava while paddling. We take a scenic train from Prague Main Railway station to get there. It'll take us an hour to reach our starting point in the little village called Zampach. Before we set up we'll have lunch in a good local restaurant. We get ready for the trip and you'll be explained various paddling strokes.
Then, the most spectacular bit of the River Sazava begins. We'll spend roughly 2-3 hours of paddling to complete 6.5 km. There is enough time to learn paddling along the way and an instructor will be always close by to give you hand and advice. The experienced paddlers will get chance to stop to practise their canoeing skills in eddies. You can join even if you are a first time paddler!.
After we finish there is a train that takes you directly back to Prague. The trip is perfect for group of friends or families. 
Prices from 57 EUR / person
(all included: instructor, equipment rental, transportation)